20 tags
Lessons From a Half Marathon, Part II: Never Say...
About two weeks ago I was at a rehearsal and felt a sharp, stabbing pain every time I would walk up and down the steps to the stage. The pain worsened as the day went on, and by the following day I was literally gripping the banister every time I went up and down stairs. I handled the unexplained injury as the Internet told me to- rest, ice, Alleve, glucosamine- and by the weekend the pain had...
8 tags
19 tags
Tales of a Sub: The NYC Private School Edition
Disclaimer: I have the utmost respect for teachers in any school system. I worked in a high school for 2 years and as a dance teacher for 10 years, and have many family members and friends that are currently employed as educators.  For the past month and a half I have been working as a substitute teacher in a variety of private schools uptown and downtown. Each day that I'm called in brings...
9 tags
"Love For Certain Work"
Love for Certain Work From "A Year With Rumi" Traveling is as refreshing for some as staying at home is for others. Solitude in a mountain place fills with companionship for this one, and weariness for that one. This person loves being in charge of the workings of a community. This other one loves the ways heated iron can be shaped with a hammer. Each has been given a strong...
26 tags
Book Club Chat: DEFRIENDED
DEFRIENDED was selected for a local NYC book club this past month, and I had the pleasure of meeting the group and answering a few questions. After getting past the initial "I know nothing about anyone here and they've now read about some of the most personal and embarrassing situations in my life" moment, I had a great time chatting with the ladies about the ins and outs of...
13 tags
Poem In Your Pocket
Today is "Poem In Your Pocket" Day at the school I'm working at. Each student and teacher must keep a copy of their favorite poem and share it with another randomly throughout the day. Though I have several, ranging from childhood favorites to adult standards, I chose to share Robert Frost's "The Road Not Taken." The Road Not Taken By: Robert Frost Two roads...
10 tags
Happy World Book Night!
Today we celebrate World Book Night, and as a lifelong reader and new author I wanted to reflect on a book that inspired me along my journey. "Someone asked an artist how long it took him to make a certain picture. 'Five minutes and my whole lifetime,' he responded." Years ago a friend recommended I read Hope for the Flowers… I later had the pleasure of interviewing...
11 tags
The What Ifs.
Lately I've been thinking a lot about the "what ifs" in life. You know, "what if I would have never met Person X" or "what if I never moved" or "what if I had stayed just 10 minutes later…" You can drive yourself crazy if you go at it long enough, and I, for one, am an expert at driving myself crazy. In an attempt to silence some of the...
8 tags
3 tags
10 tags
9 tags
Call Your Grandmother.
A little over a month ago, my mom called to tell me my grandmother was in the hospital. She was admitted just a day or two before her birthday, February 13th. I called that her day, and when I got off the phone I told my mom she didn't sound like herself. Her voice was weird, and she was asking me questions about things that had never happened. We went to visit her that weekend and she seemed...
10 tags
14 tags
Get Lost.
I'm not very good with directions. Not necessarily because I can't read a map, but more because I tend to be in my own world (particularly when I'm not the driver/navigator) and don't pay attention to where I'm going. I'm one of those "Look at the sunset!" and "The clouds are so pretty tonight" or "What a cute puppy!" shotgun...
13 tags
We Write to Understand
In the first few weeks after DEFRIENDED was released I had a hard time even conceiving of writing another piece. It felt like everything in me, all the emotions, stories, advice and hardships had been poured out into those pages, and I was starting life with a clean slate and no new material. Well that's just a lie. I have LOTS of new material. It's mustering up the courage to move...
7 tags
18 tags
How We Communicate
Anyone who knows me knows that I have a slight obsession with all things vintage. Clothes, books, typewriters… If it has a story, if it's existed in just one person's hands before mine, I want to collect it and bring it on my journey. So when I saw this gem in my friend Diana's apartment the other night, I had to know what it was and where it came from. This is a...
21 tags
14 tags
Why I Love Flying
I've decided to come back to blogging. I'm getting over the fact that I hate that word, and succumbing to the pressure that as a writer, it's simply the easiest and most effective way to keep building content to hold on to you, my clearly addicted readers.  The best way to dive back into anything in the writing department is to find an outlet that's enjoyable and a topic...
22 tags
A Chapter A Day...
… Keeps those unhealthy relationships away. March is Health Awareness Month, and to celebrate I'm offering a free download of select chapters from my book, DEFRIENDED: A Guide to Breaking Up and Shaping Up, this week only! Make sure to like the DEFRIENDED Facebook page, where I'll be posting the link to where you can download the chapters for FREE. Here's the catch- each...
19 tags
9 tags
7 tags
4 tags
20 tags
1 tag
14 tags
Hey. I'm a published writer.
Three and a half years ago I came to NYC to pursue a career in writing, and in hindsight, that's exactly what I did. Sort of. First I started a blog. Then I started another blog. Then I decided I hated the word "blog" so I turned it into a website. (There IS a difference.) For over two years I plugged away as a "writer," conducting interviews, writing professional...
4 tags
18 tags
DEFRIENDED Sneak Peek!
As I'm gearing up for the official release of DEFRIENDED: A Guide to Breaking Up and Shaping Up, I thought I'd give a little sneak peek and an introduction to the book.  (Plus you'll see it in the "Preview" when it goes live online anyway.)  For those of you interested in pre-ordering your copy at a special discounted rate, please visit www.defriendedthebook.com.   ...
3 tags
2 tags
4 tags
8 tags
chrissipoland: The first listen of the brand new...
7 tags
6 tags
10 tags
I am not one word.
Over the holidays there was a heated debate within my family over how we define our careers. One night at dinner my brother turned to me and asked, "So when people ask, what do I tell them you do these days?"  Valid question, as my state of employment has wildly fluctuated over the past few years. I responded, "Well, you can tell them I own an artist development, management and...
12 tags
13 tags
Ruin is the road to transformation.
One of the many passages that inspired my writing journey… "A friend took me to the most amazing place the other day. It's called the Augusteum. Octavian Augustus built it to house his remains. When the barbarians came they trashed it a long with everything else. The great Augustus, Rome's first true great emperor. How could he have imagined that Rome, the whole world as far as he was...
12 tags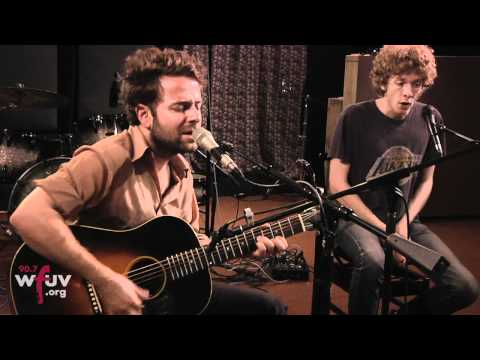 26 tags
Book Release Date Set: 3 Week Countdown.
Three weeks from today I'll be releasing my first nonfiction e-book, "DEFRIENDED: A Guide to Breaking Up and Shaping Up."  I first wrote this book in 2011 and revisited it last Spring, at which point I decided to edit and release it. Over the next few weeks I'll be utilizing social media to build some buzz around the launch and give some insight into what to expect from the...
1 tag
12 tags